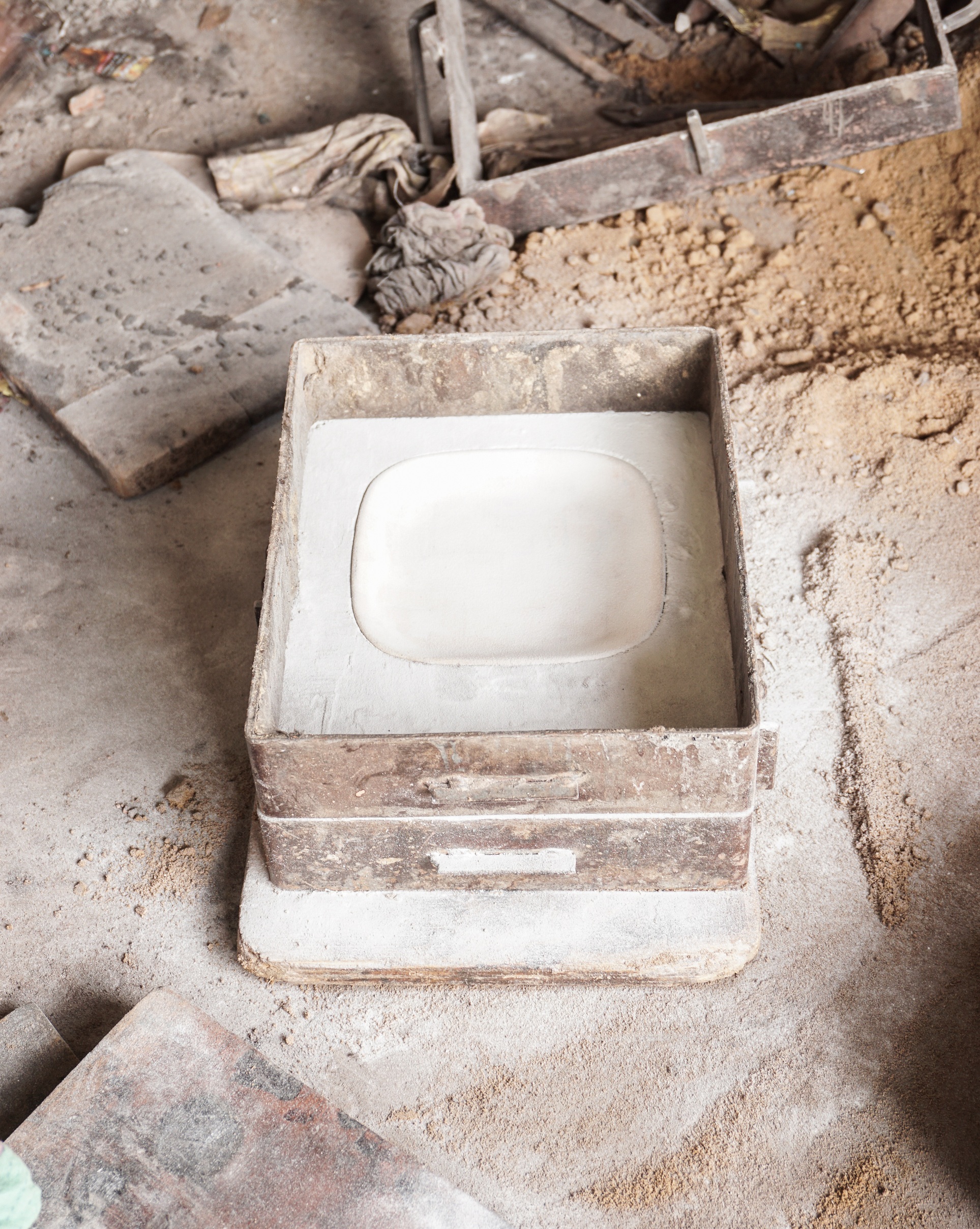 FUSE CASTING / 2017
We have been experimenting with the casting of different metals in a single sand casting mould, this idea has been there itching us from last year ever since our Bidriware master craftsman described an exquisite old piece of Bidriware he had come across possibly more than 100-150 years old, It was a vase of some sort with copper, silver, bronze and zinc alloy.
We have explored this in a simpler form to understand the process with just two alloys to start off, the result was a surprising discovery, we were not sure the two different metal when poured would fuse with each other in molten state. The pattern which developed at the union is reminiscent of the fractals in nature, its like a shoreline.
We have casted a soft square plate, which can be a vide-poche..